INTERNATIONAL TOP PMU AND MICROBLADING INK MANUFACTURER
True Black YiDi ORGANIC Permanent Makeup Ink for PMU Eyeliner Tattoo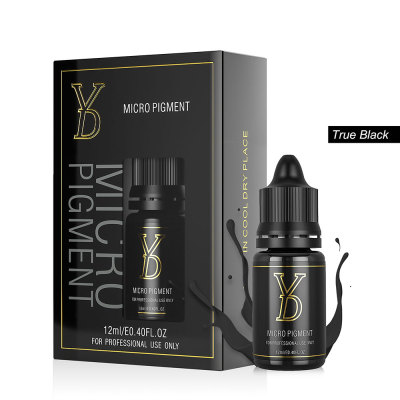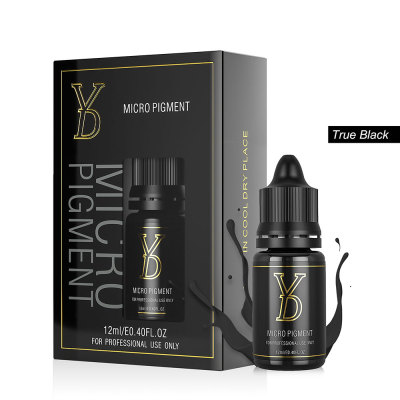 | | |
| --- | --- |
| Categories | Organic PMU Ink |
| Brand | Charming Tattoo Permanent Makeup Product Wholesale |
| Model | CTPM002YD |
| Ingredient | water, glycerin, propylene glycol, antioxidant for |
| Property | Water-base ink pigment |
| OEM MOQ | 100pcs/color |
| Sample | 3 colors for free, 6ml/pc |
| Standard | RESAP2008 |
| Update Time | September 28,2023 |
Ture Black YiDi ORGANIC Permanent Makeup Ink for PMU Eyeliner Tattoo

Description:
ORGANIC eyeliner tattoo ink are well formulated for all permanent makeup techniques such as powder brows, nano brows, combo brows. It is available for different skin tones. The raw materials of pigments are imported from the United States. Selected from plant extracted color powder of best quality via the world's top brand cooperation. Developed by a professional scientific R&D team, its safety and stability have undergone long-term clinical testing.
Specification:
Name: Black
Code: CTPM002YD
Color info: Darkest black. Implant colors vertically and operate gently. Or it is easy to smudge.
Ingredient: water, glycerin, propylene glycol, antioxidant formula, non-toxic pigment blend
Private Label Service: 1ml, 2ml, 4ml,6ml, 8ml, 10ml, 12ml, 15ml. MOQ: 100pcs/color, 5colors
Storage: Sealed. Keep in the cool place. Use it in 3 months after open.
Package: Medicinal bottle packaging.
Validity: 3 years
Advantages:
1. The composition of the pigment: It is processed by pure natural plant neutral color extraction.
2. Pigment, which integrates the most advanced nanotechnology, the pigment is rich in color and extreme.
3. The raw materials have been fermented and sterilized in different ways.
4. All the packaging materials used are brand-new. Safe packaging environment.
5.The products have passed the international certification, and the domestic beauty, health and safety departments have passed the monitoring.
Customization Cases
On the basis of experiences in market for over 20 years, we have been sold to 68 countries. At the same time, we are focus on OEM and ODM business, and has established long-term cooperative relations with many international famous companies.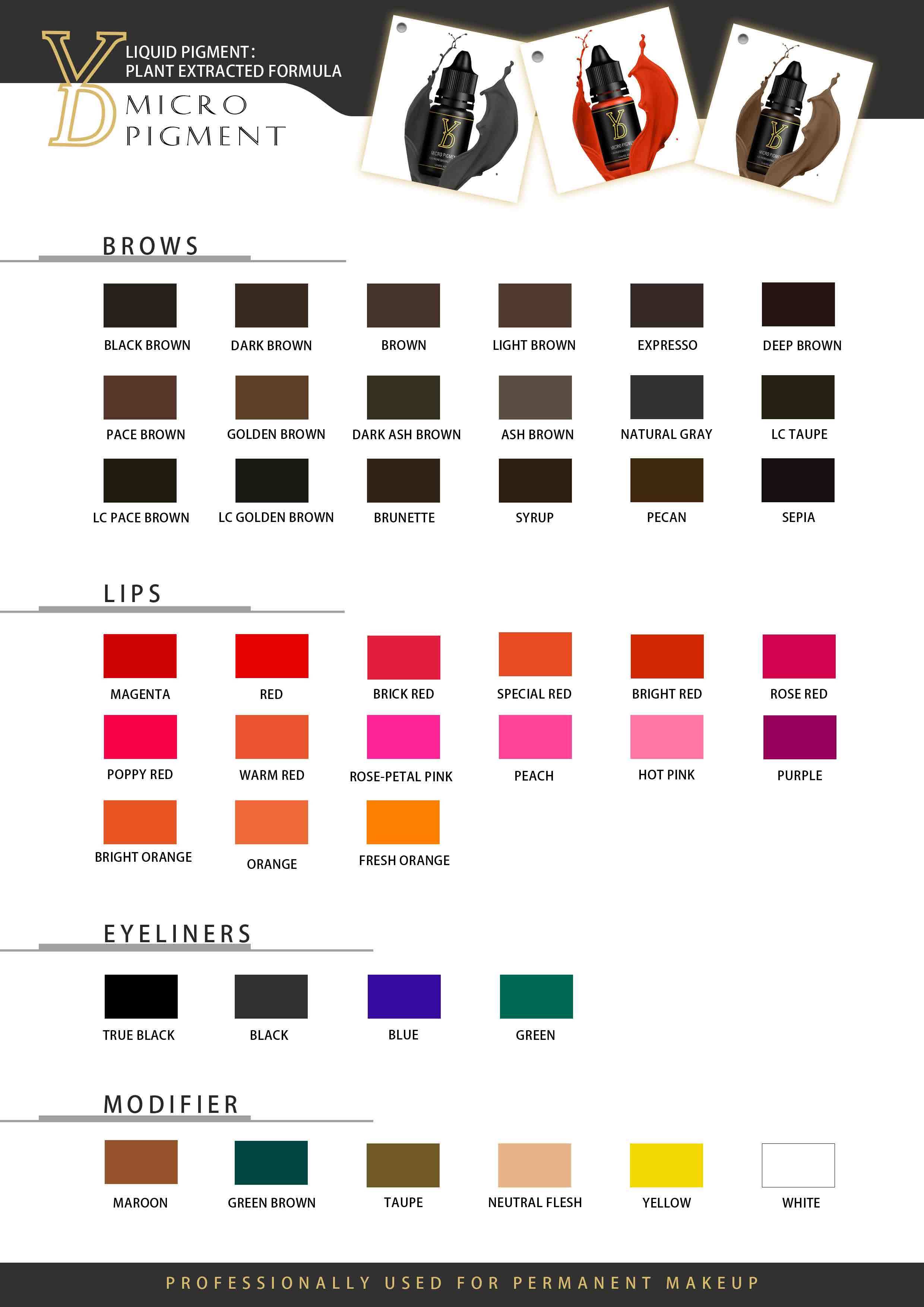 Schedule Your Brand with an IMPACT advisor to get started
What will happen after inquiry?
We aren't going to spam you with emails or call you a thousand times. After you send an inquiry, we'll ask you a few questions about what you're looking to acomplish, send you a recap for requirement. After confirmation, we will start the process of order and production.
Talk with an advisor to create SPMU & MICROBLADING customized products with your logo.
Enter your email address and we will connect you with the right person.
Register to Get CT VIP Discount